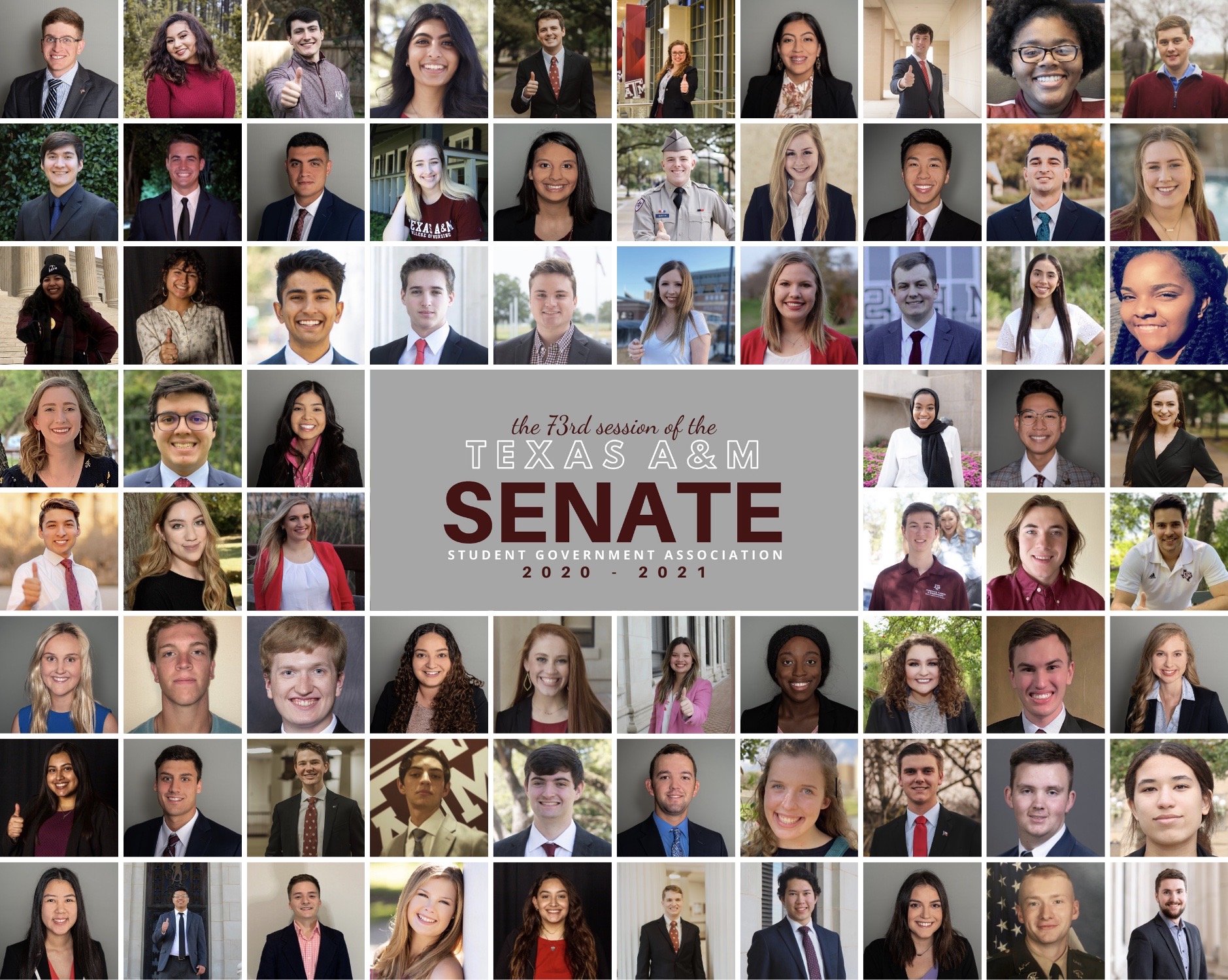 Howdy! A few weeks ago we asked the student body of Texas A&M to fill out a survey regarding their opinion on the Sully Statue. We have worked very hard along with the incredible department of Student Life Studies to run and compile the data from this survey. We are sharing this with those who will be making decisions regarding Sully and with you as well. Click the survey results image to the left to be directed to the results!
Howdy! In light of the COVID-19 outbreak, Senate operations have been changed to accommodate for social distancing measures enacted by the Centers for Disease Control and Texas A&M University. The Student Senate will be conducting meetings over Zoom Video Conferencing. These meetings will be recorded and uploaded to our Youtube page following the meeting for viewing by the public. Please follow our social media for more information!
TEXAS A&M STUDENT SENATE
No matter what your interest — whether it's academic, recreational, or social — you can probably find others in Aggieland that share your passion.
About Us

Current Senators

Committees

Legislation

Resources